Marshalls Butchers
Continuing the theme of promoting local business in Barry. I met with Ceri Williams and his wife Rachael, at Marshals Family Butchers, Holton Road.
Marshalls Butchers is the oldest traditional Butchers in Wales, having been established in 1889 – that's 128 years ago to save you doing the maths. It still has the old yard at the back of the shop where they used to stable the horses, the original Victorian tiling and upstairs have kept the old leather-bound ledgers which contain so much history.
It started up when Barry Docks were built and as well as butchery, supplied the dock ships with goods and provisions and had outlets in Cardiff and Dock View Road as well as the current premises in Holton Road. They even supplied the Royal Yacht "Britannia" when it visited Cardiff in 1958.
Ceri Williams has worked there since he was 16, starting straight from school. Although he had planned a career at sea, he only made it as far as Holton Road as he followed his father and older brother into the family business. And it is a family business in the truest sense of the word. His father, Morgan Williams, started in 1938 when he was just 10 years old in the local abbatoir (which used to be in Court Road where the Council yard is) before becoming a delivery boy for Marshalls on the butcher's bike then working in the shop itself. He was running the business by the time he was 23, eventually buying it in the 1950s and training both Huw and Ceri. Ceri's mum, Minty, also worked in the shop after having children and leaving her nursing career and Ceri's aunt, Thelma, worked in the offices upstairs and only retired when she was 80 years old. Ceri's brother, Huw, is his partner in the shop and Ceri's wife, Rachael, took over the bookkeeping when Thelma retired. They also have another two members of staff – Tony and Bev – both from Barry.
They are passionate about providing quality meat, and that personal service and knowledge that you just don't get at the supermarket. There used to be 42 Butchers in Barry and now there are only two. While this has obviously been a challenge for the traditional butcher, there is a growing sense among their younger customers of caring about what they are eating, how it was raised, and where it has come from. The other butcher is an old school friend of Ceri's, Anthony Hopkins, and they both feel that these two remaining Butcher Shops are an invaluable part of the community and should be valued and preserved.
Ceri and Huw are so passionate about providing exceptional meat that they have gone into business with another Barry man – Paul Brookes (aka Pigsy) – raising their own rare-breed pigs right here in Barry. Ceri says "This is the third year that we have done this and this year we have more pigs than ever. We have hand-raised 12 Gloucester Old Spots and seven Tamworth pigs. They are completely free range and fed only on the best food. A large portion of their diet is orchard apples and acorns which they absolutely love, and also sweetens the meat beautifully. The pigs are taken to a local abbatoir before being prepared and sold in the shop. There is a huge demand for it and this proves that people do care about their meat."
As well as this premium pork, you can find everything you would expect in this fantastic shop. They make their own sausages and burgers etc., and each week their sausage flavours change. Their hand-made faggots are a favourite and smell so good that they fly out of the door as soon as they are made. They are proud to retain the old methods of maturing meat on the bone and their local stock of Salt Marsh and Welsh lamb. They also operate a traditional and popular Christmas club and a free home delivery service.
This shop is a real gem and its longevity is proof of an independent family business with a heart and soul.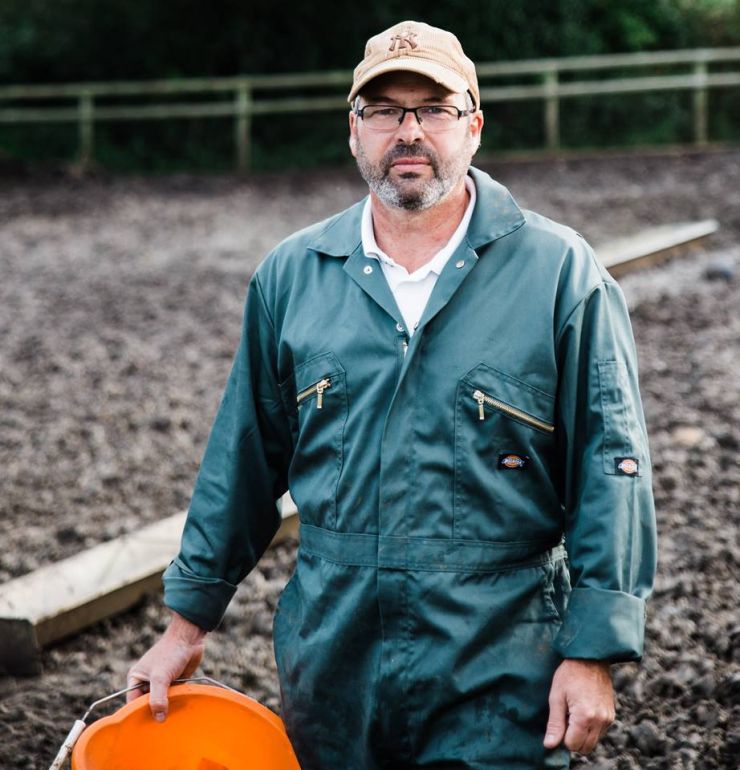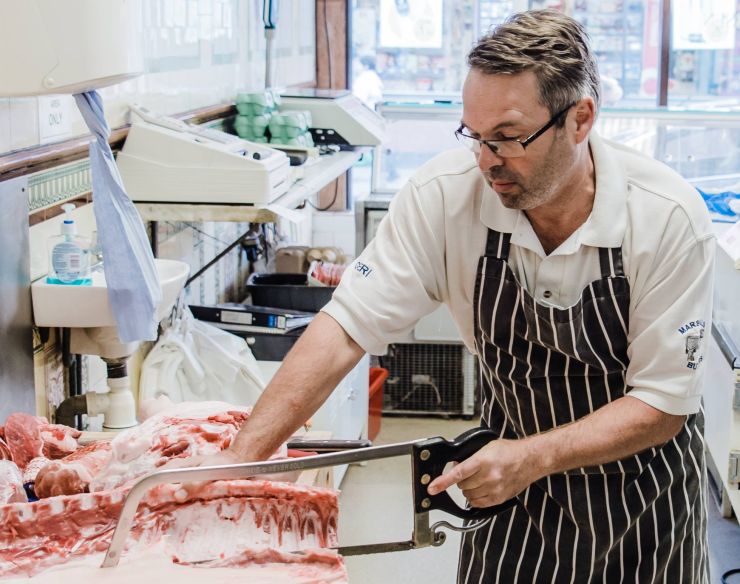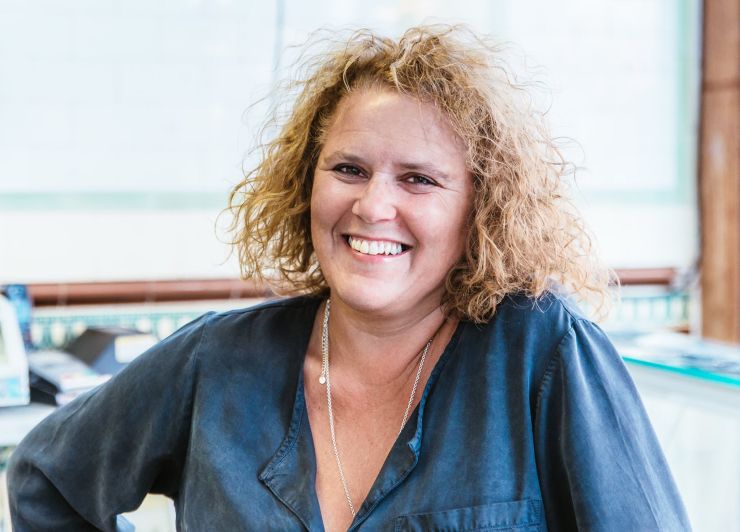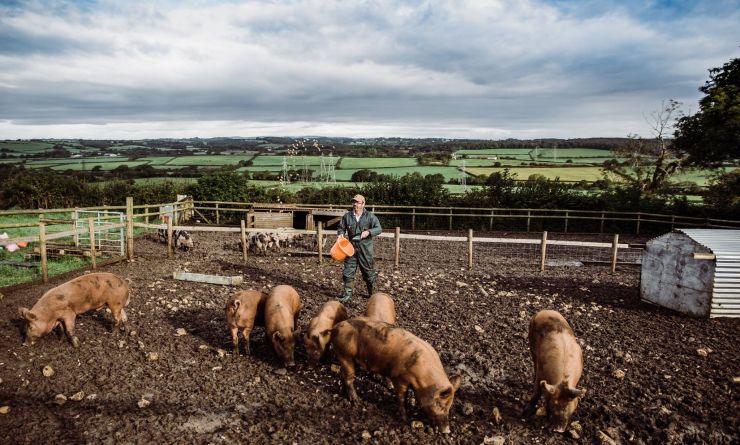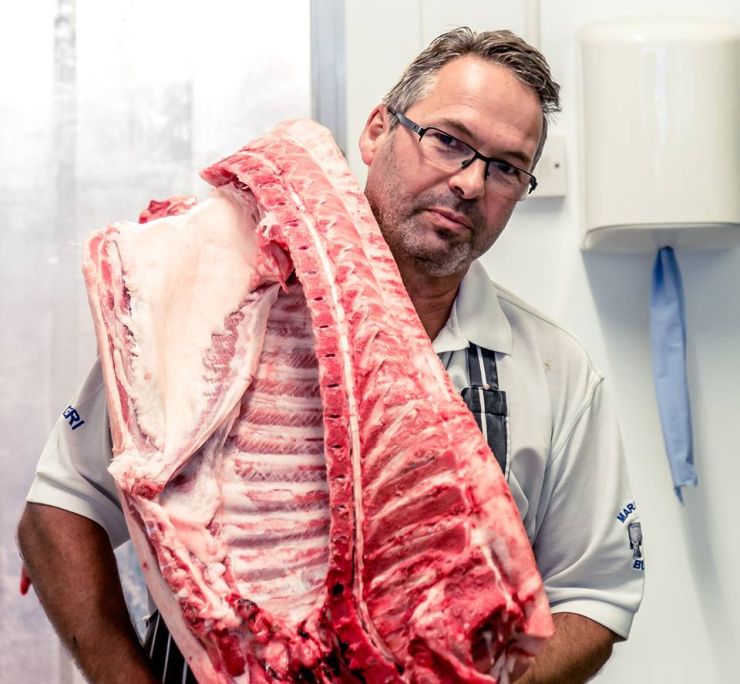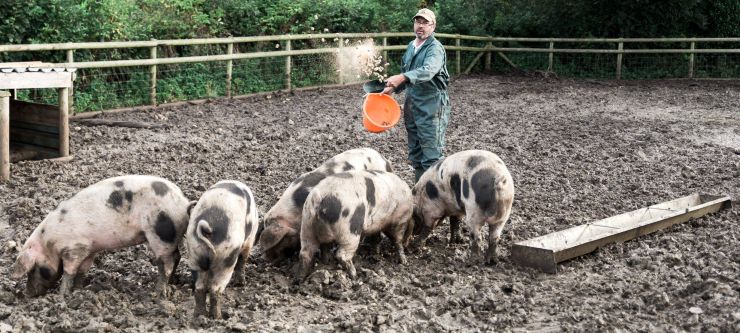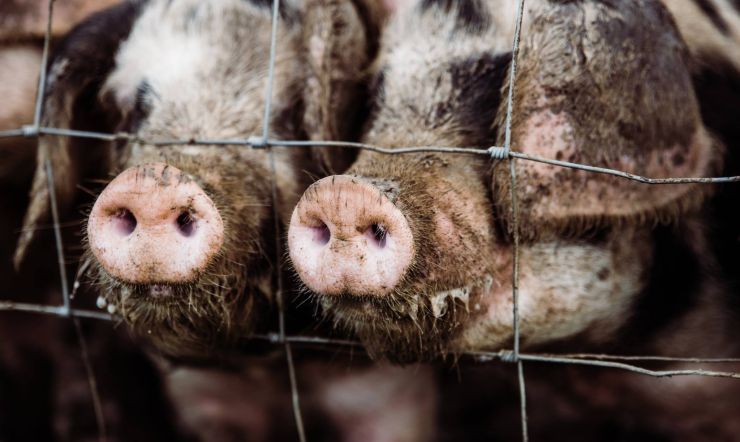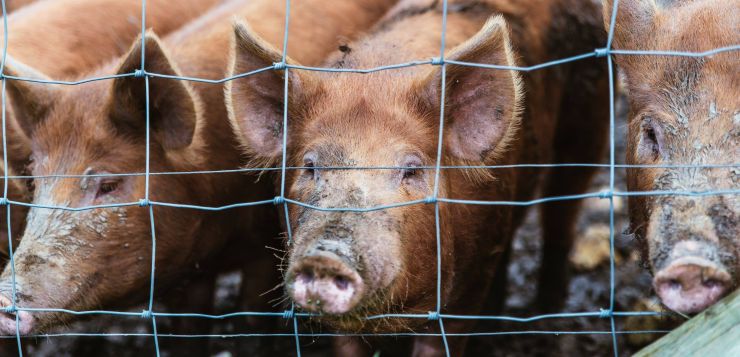 ---